YOUR ASSISTANT IN DERMATOLOGY PRACTICE
The practice of dermatology is exciting and multifaceted but also very intense. Whether you are a young dermatologist or a seasoned expert, none of us knows everything by heart. Our task is so complex that everyone tends to forget something from time to time. In particular, when confronted with less common skin diseases, we need tailored tools to help us with difficult clinical work.
For this reason, we started developing DermaCompass in 2014. It is an assistance system and textbook with a supporting role in daily clinical activity. It helps not to forget anything about differential diagnosis, clarifications and therapy.
About DermaCompass
Whether in practice or in clinic, dermatology is becoming more mobile. We are constantly accompanied and supported by smartphones and desktop computers. Our goal is to provide an independent academic resource that can seamlessly be used on both platforms.
Dermacompass quickly personalizes itself to the needs of the user, making it a learning tool. Learning material can be edited with light pencils and comments at will and are available in this form at any time on desktop as well as smartphone or tablet. DermaCompass is available on iOS, Android and in the web browser.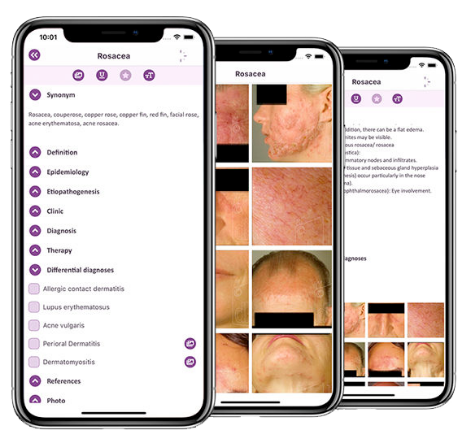 Dermatological guidelines
The European Foundation for Dermatology and national societies have already developed multiple guidelines for everyday clinical practice. These are integrated into DermaCompass.
Complex search queries
The database system in DermaCompass intelligently processes each search, leading to the clinically most relevant result.
Disease categories
The applications content is organized in a thorough index of illness. Browse categories and thematic units in a nesting system.
Derma-assistent
To our knowledge, DermaCompass is the world's first dermatological decision support system. Give it a try!
High-resolution pictures
DermaCompass contains high-resolution, validated images for all diagnoses. After making a differential diagnosis, the images of the diseases can be compared to facilitate decision-making.
Medication Directory
All drugs used in dermatology are explained in DermaCompass with instructions for use, dosages, controls and links to the drug compendium.
Personalized support
Each registered user can edit learning material, add comments and questions, and make suggestions for improvement.
Underline and take notes
Mark the interesting parts with bright colors and add your personal notes to the learning objects.
Help us grow
DermaCompass is an academic project designed to facilitate a major breakthrough for practicing dermatologists. Only with the help of good clinicians like you we will be able to achieve this - join us and get involved!
Select segments
Save your frequent references as bookmark shortcuts and come back with a few clicks.
Printable version
A new option allows the printing of individual chapters with images, or even the whole DermaCompass.
Share your selection
Keep the conversation alive by sharing the interesting points of the sessions and even your notes!
450
Differential diagnoses
Help us grow
 
Dermacompass is an academic project that is expected to provide an important breakthrough for practicing dermatologists. Only with the help of good clinicians we will be able to achieve this - join and become a part of it!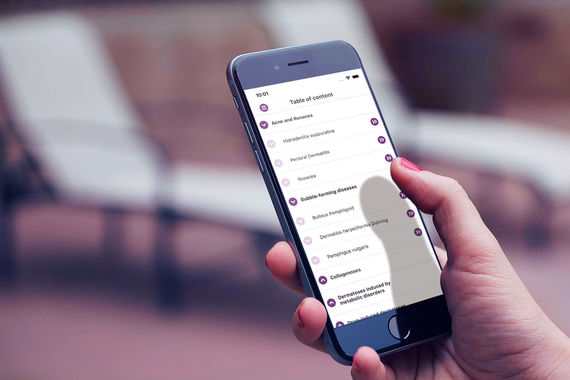 superuser – News – May 2, 2019
We are happy to have found a good partner in Karger, who supports us in improving and distributing our app.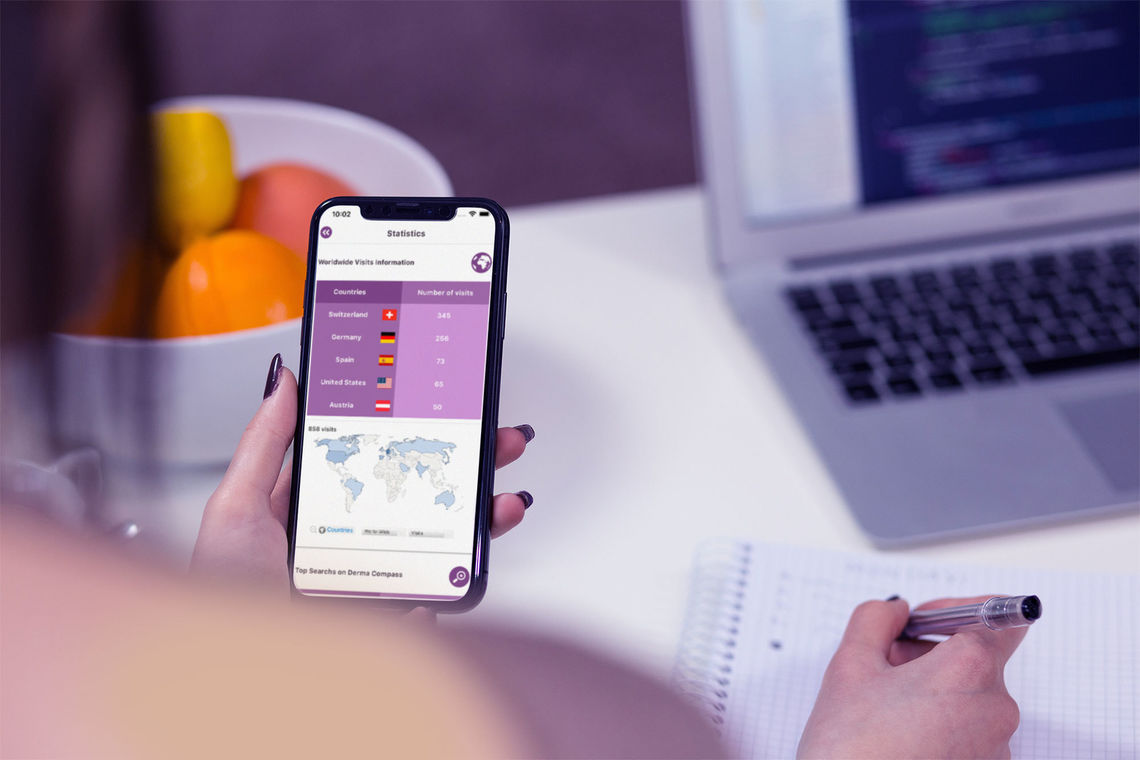 superuser – News – April 18, 2019
A new version of the mobile app was released for beta testing.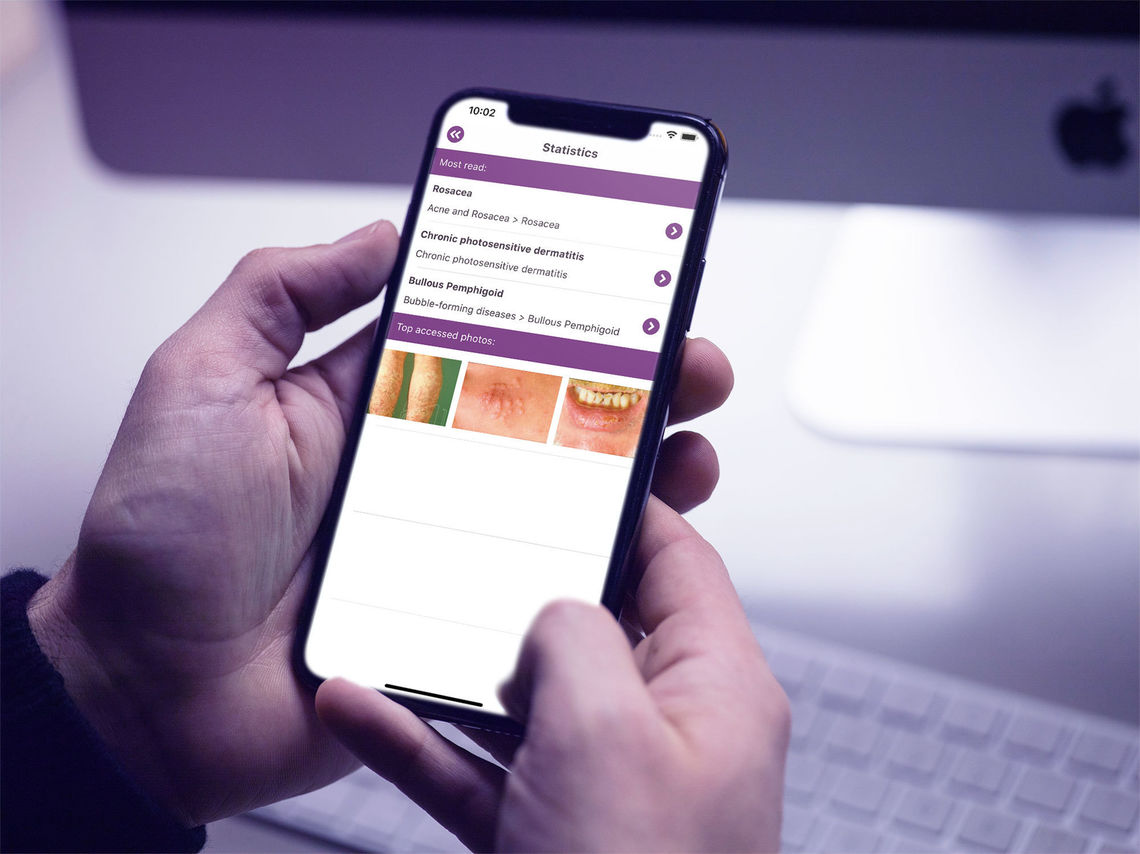 superuser – News – September 25, 2017
Suitable therapy for several differential diagnoses can now be displayed simultaneously!